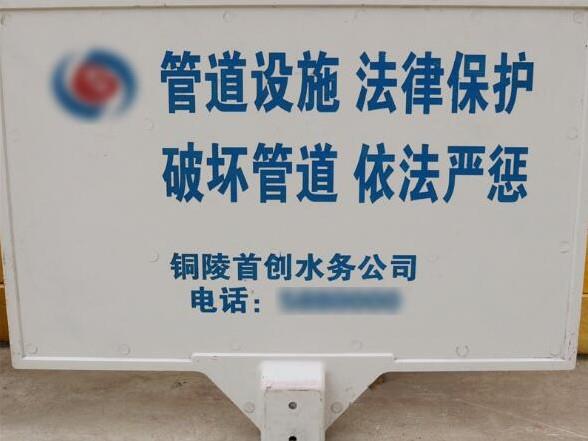 Pipeline warning signs
Product Details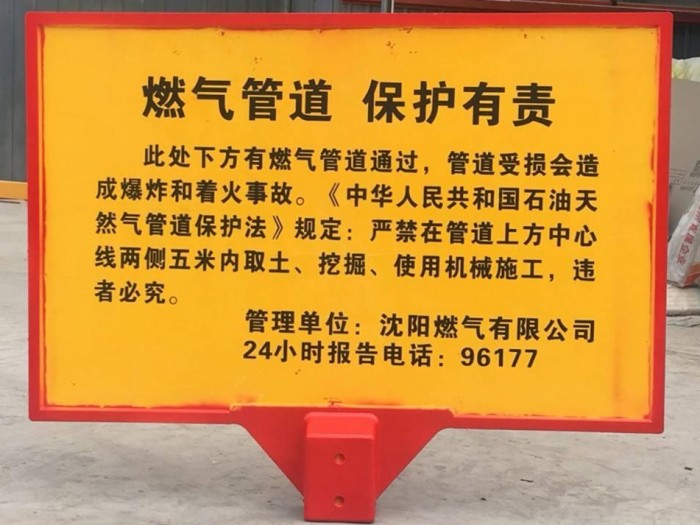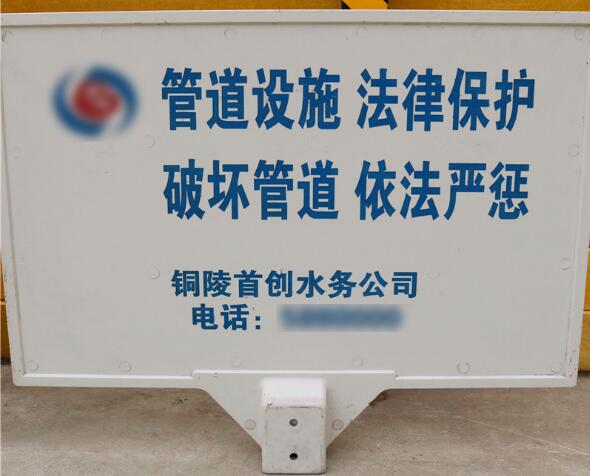 product name:Pipeline warning board
Optional thickness: 0.5cm, 0.8cm, 1cm, 1.2cm, 1.5cm, etc.
National standard specifications: 500*400cm, 400*300cm, 400*320cm.
Various signs and signs can be customized according to customer needs. Material options: aluminum screen printing, aluminum reflective screen printing, aluminum luminous screen printing, PVC plastic screen printing, aluminum composite panel screen printing, enamel screen printing porcelain, acrylic screen printing, self-adhesive screen printing, organic board screen printing, stainless steel screen printing, aluminum alloy paint, aluminum corrosion (Concave-convex version), stainless steel corrosion (concave-convex version), copper plate corrosion and other processes.
Reflective film affixed to pvc board: Reflective film has a reflective effect, which can play a good warning role, and then paste 0.8mm thick PVC board, suitable for installation in indoor environments such as workshops.
Reflective film sticking aluminum plate: The method is the same as that of road signs. The reflective film has a reflective effect and can play a good warning role. Then stick a 0.8mm thick aluminum plate, which is not easy to bend or damage. It is suitable for outdoor installation and can be used for 10 years. above.
The safety signs produced by our factory are acid and alkali resistant, corrosion resistant, and will not fade in the field under wind and rain. Set up in factories and mines, construction sites, power facilities, transportation and other places that should pay attention to safety, sound the safety alarm to people, and be a good assistant for enterprises and institutions to do a good job in safety management and publicity of safety production knowledge.
Composite warning signsIt is molded with high-strength glass fiber and unsaturated resin, and the surface text is concave and color-filled, and it has an appearance
Beautiful, never fade, easy to maintain, easy to construct, high temperature resistance, corrosion resistance, oxidation resistance, high strength, not fragile, non-recyclable advantages. Traditional warning signs are mostly made of iron sheet, steel pipes are used as uprights, and the fonts are printed or spray-painted, but the disadvantages are that they are easy to fade, rust, deform, and be stolen. The composite material warning signs have overcome these shortcomings.
Composite material warning signs are now widely used in natural gas, oil, electricity, transportation, communications, water supply, and other pipelines.

Inquiry