Advantages of Guoyu warning tape
"Reflective safety warning tape, safety warning tape, ground marking reflective tape" detailed introduction
Product: reflective safety warning tape Color: red and white/pure yellow/pure red Specification: 1265*33 thickness: 0.13
Color: three colors of yellow, yellow, black, red and white are available ◇ Wear-resistant, scratch-resistant and impact-resistant.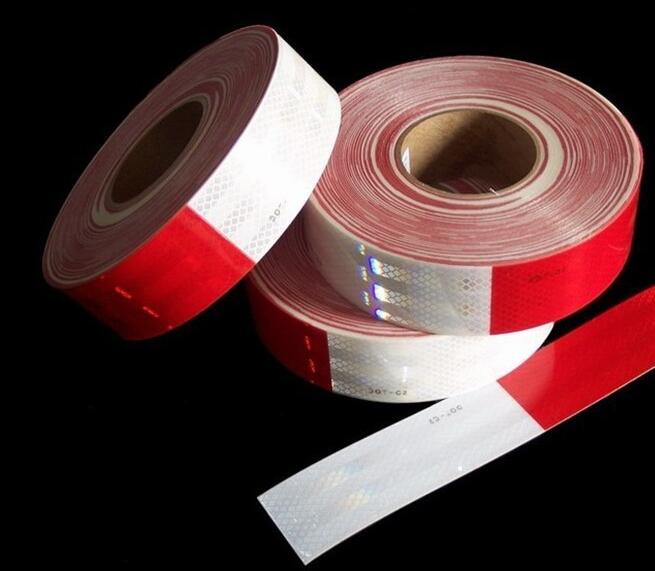 ◇ Resistant to washing, gasoline, diesel and other solvents.
◇ Good flexibility, simple and convenient construction.
◇ The uniquely designed adhesive has the characteristics of high strength, low temperature resistance, non-corrosive paint surface and repeated pasting.
◇ The product has super reflective performance
◇ Three years of normal service life
Hangzhou Co., Ltd. has the production capacity of plastic products, rubber products, hardware manufacturing, and electronic processing. The company uses high-strength glass fiber composite materials to make one-time coloring and solidification molding. Bright color, anti-aging, good strength, service life up to more than 30 years, truly maintenance-free, and has strong impact resistance, impact resistance, aging resistance, good temperature performance, and long service life. Anti-corrosion, no deformation, no fading, conspicuous logo. The company's products use advanced technology, and its logo stakes, warning signs, and product surface text are treated with special silk screens and concave shapes, which are colored and solidified at one time. More beautiful. The characters on the surface of the product are hard and durable. It can also be customized one by one according to the station number, mileage, route direction indicator arrow, maintenance phone and other information provided by the user unit. It can also be customized according to the specific size.
Company's main businessGeographical warning tapes, pipeline warning tapes, detectable warning tapes, PE warning boards, power identification piles, telecommunications marking piles, water supply marking piles, identification plates(Aluminum sign, plastic sign, engineering plastic sign), sign (stainless steel sign), road cone (plastic road cone), warning tape, safety warning post, etc.

Products are widely used in buried pipeline hidden projects in more than 20 provinces, cities, and autonomous regions in communications, electricity, natural gas, water supply, petrochemicals, and mines.

The company adheres to the business philosophy of "customer first, forge ahead" and the principle of "customer first" to provide our customers with excellent services. Welcome to patronize!